2023
Editor-In-Chief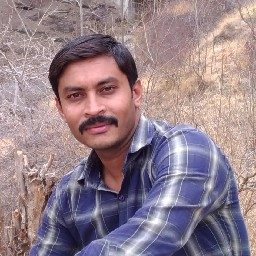 Dr. Pankaj Wamanrao Chaudhari
Ph.D. (Zoology), M.Sc. (Zoology), B.Ed(Biology)
Assistant Professor & Head Department of Zoology, Shri Vitthal Rukhmini Mahavidyalaya Sawana, Tq. Mahagaon Yavatmal (Maharashtra), India.
Links: Google Scholar
Specialization: Molecular Biology, Animal Science, Taxonomy, Arachnology, Ecology and Toxicology.
---
General Editors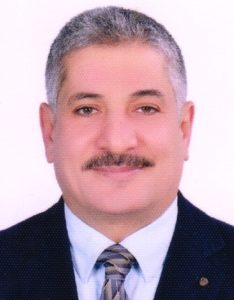 Dr. Usama Konbr
Ph.D(Architecture), M.Tech(Architecture), B.Tech(Architecture)
Member of Elsevier
Associate Professor, Department of Architecture, Faculty of Engineering, Tanta University, Egypt.
Links: Google Scholar, Scopus, ORCID, ResearchGate, Publons
Specialization: Architecture, Sustainability, Sustainable Architecture.
---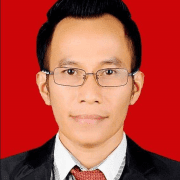 Dr. Ngakan Ketut Acwin Dwijendra
Ph.D(Architecture), M.A(Architecture), B.A(Architecture)
Member of Springer
Lecturer, Department of Architecture, Faculty of Engineering, Udayana University, Bali, Indonesia.
Links: Google Scholar, ORCID, Scopus, SSRN
Specialization: Architecture, Urban anda Regional Planning, Urban Design, Landscape
---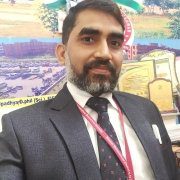 Dr. Sushil Kumar Upadhyay
D.Phil.(Science), M.Sc.(Zoology), B.Sc.(Zoology, Botany)
Member of Springer
Assistant Professor, Department of Biotechnology, Maharishi Markandeshwar (Deemed to be University), Mullana (Haryana), India.
Links: Google Scholar, ORCID, Publons, Research Gate, Scopus
Specialization: Parasitology Molecular Taxonomy Bio-Ecology
---
Associate Editors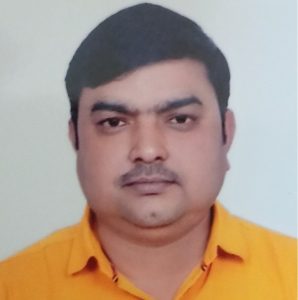 Dr. Tarkeshwar Gautam
Ph.D (Zoology), M.Phil (Zoology), M.Sc. (Zoology), B.Sc. (Zoology)
Member of Springer
Assistant Professor, Department of Zoology, Kalindi College, University of Delhi, Delhi, India.
Links: Google Scholar, ORCID
Specialization: Applied Entomology, Ecology, Animal Behaviour
---

Dr. A. Jeyasankar
Ph.D (Zoology, Entomology), M.Phil (Zoology), M.Sc(Zoology), B.Sc(Zoology)
Assistant Professor, Department of Zoology, Government Arts College (Autonomous), Coimbatore (Tamil Nadu), India.
Links: Google Scholar
Specialization: Chemical Ecology of Insects, Host Plant Selection, Plant Chemicals Against Insect Pests, Vector Control
---
Reviewers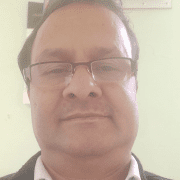 Dr. Mohammad Ashaq Malik
Ph.D.(Botany), M.Phil.(Botany), M.Sc.(Agricultural)
Assistant Professor, Department of Botany, Govt. Degree College, Rajouri (Jammu and Kashmir), India.
Links: Google Scholar
Specialization: Plant Virology, Plant Pathology, Botany and Agricultural Sciences
---

Dr. R. Sakthivel
Ph.D(Plant Biology and Plant Biotechnology), M.Phil (Botany), ME(Education)
Member of PubMed
Principal, Department of Plant Biotechnology, DMI – St. Eugene University, Zambia.
Links: Google Scholar
Specialization: Biofuel from Microalgae
---

Dr. Satpal
Ph.D (Architecture), M.Tech(Town Planning), B.Tech(Architecture)
Associate Professor, Department of Architecture, Deenbandhu Chhotu Ram University of Science and Technology, Sonipat (Haryana), India.
Links: Google Scholar, ORCID
Specialization: Architecture, Urban Planning, Transit Oriented Development
---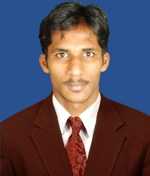 Prof. Yarabala Gopi Krishna
M.Phil.(Agricultural), M.Sc.(Agricultural)
Assistant Professor, Department of Naval Architecture and Offshore Engineering, AMET University, Kanathur (Tamil Nadu), India.
Links: Google Scholar
Specialization: Ship Design Hydrodynamics
---

Prof. Suriyanarayanan
Ph.D(Life Sciences), M.Phil(Life Sciences), M.Sc.(Sciences),
Member of Elsevier
Professor and Deputy Director Research, Department of Research, Vinayaka Missions Research Foundation, Salem (Tamil Nadu), India.
Links: Google Scholar
Specialization: Life Sciences
---

Dr. Himanshu Narayan Singh
Ph.D (Biotechnology), M.Tech (Biotechnology), B.Tech (Biotechnology)
Postdoctoral Research Scientist, Department of System Biology, Columbia University Irving Medical Center, New York, USA
Links: Google Scholar, ORCID
Specialization: Cancer, Normal Tissues
---

Dr. Pankaj Kumar Tyagi
Ph.D.(Bioscience), M.Sc.(Life Science), B.Sc.(Biology)
Member of Elsevier, Springer
Professor and Dean Research, Department of Biotechnology, Noida Institute of Engineering and Technology, Noida (Uttar Pradesh), India.
Links: Google Scholar, ORCID, SCOPUS, SSRN
Specialization: Nanotechnology and Nanotoxicology, Drosophila Biology and Genetics
---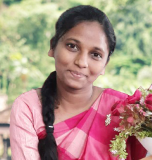 Dr. Theboral Jeevaraj
Ph.D.(Biotechnology), MSc.(Biotechnology), BSc.(Microbiology)
Assistant Professor, Department of Biotechnology, National Institute of Plant Genome Research (NIPGR), New Delhi, India.
Links: Google Scholar
Specialization: Plant Biotechnology, Microbial Bioremediation, Stress Biology
---

Dr. Surendra Prakash Gupta
Ph.D(Structural Biology), M.Tech(Biotechnology), M.Sc.(Biotechnology), B.Sc.(Chemistry)
Member of PubMed
Assistant Professor, Department of Life Science, Shri Vaishnav Vidhyapeeth Viswavidhyalaya, Gram Baroli (Madhya Pradesh), India
Links: Google Scholar, ORCHID
Specialization: Structural Biology, Biotechnology, Medicinal Chemistry
---
Dr. Semenov Anatolii
PhD(Biotechnology), M.Phil(Biotechnology), Diploma(Physics)
Associate Professor, Department of Commodity Science, Biotechnology, Expertise and Customs, Poltava University of Economics and Trade, Ukraine.
Links: Google Scholar, ORCID, Scopus
Specialization: Electrical Engineering, Photobiological and Photochemical Processes Under the Influence of UV Radiation, UV Disinfection of Water, Air, Surfaces
---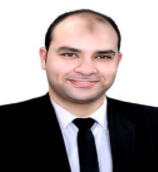 Dr. Mahmoud Hesham Okasha
Ph.D.(Agricultural), M.Sc.(Agricultural), B.Sc. (Agricultural)
Assistant Professor, Department of Agricultural Mechanization Operations Systems, Agricultural Engineering Research Institute (AENRI), Egypt.
Links: Google Scholar, Scopus, SCI Profile, Research Gate, ORCID, Publons
Specialization: Agricultural
---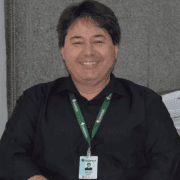 Dr. José Luis da Silva Nunes
PhD.(Plant Science), UG(Fitotecnia), PG(Agronomia)
Member of Elsevier
Rio Grande do Sul, Department of Agronegócios, Badesul Desenvolvimento, Brazil.
Links: Google Scholar, ORCID, SSRN, Scopus
Specialization: Agronomy, Plant Science